Panther Choir Newsletter 05/24/2019
What a way to end our school year! Thank you so much to The Grapevine-Colleyville Education Foundation for making our final concert of the year a possibility, and thank you to all our parents and supporters who shared this evening with us. It was a privilege to perform such a wonderful work and see our students connect with music in such a deep and meaningful way! We are close to the end of the year, and we want to offer our thanks for all of the wonderful things that have happened this year as well as pass on some important information and announcements.
- Spring Tour 2020 - New York City-
Our 2020 Panther Choir Trip is in New York City! Panther Choir members will travel April 23-26, 2020 with an opportunity to engage in Broadway Performances, a trip to the 9/11 Museum, a workshop with Broadway actors, and possible performances at the United Nations, St. Patrick's Cathedral, and the 9/11 Memorial. This trip is open to all students enrolled in choir in the 2019-2020 school year. Space is limited and awarded by order of receipt of registration. Please see our tour page for detailed information regarding this exciting travel opportunity. We are still accepting applications! Please bring forms in by the last day of school, Thursday, May 30!
- Choir Uniform Turn In -
Any student who has not yet returned their uniform to the choir office needs to take care of this as soon as possible! We are in the process of organizing and checking in all uniforms and we will be sending a list of those who are missing pieces or whole uniforms to the school fine list. Please help us by making this a priority!
- Jazz Results for 2019-2020 Panther Choirs -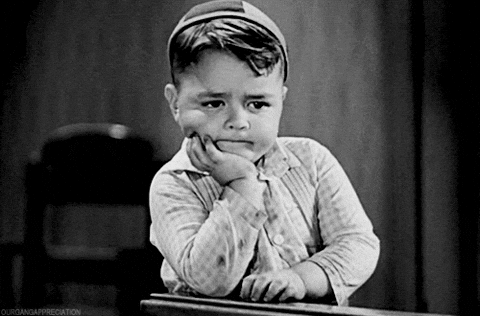 Thank you for your patience as we take time to work through the results of all choirs for the coming school year! We hope to release these lists at the beginning of the coming week. Stay tuned!
- 2019-2020 Panther Choir Leadership Council -
We would like to announce and congratulate our 2019-2020 choir leadership council! We had a wonderful pool of applicants that all went through an interview process with the directors as well as some of the previous officer leadership. Thank you to all of these applicants for your preparation; we are so excited to see such eager leadership across all levels of our choir program!
Choir President & Student Director
William Swinney
Choir Council
Isabella Cain
Jenna Hancock
Audrey Money
Jake Watson
- TMEA All-State Packets -
Students who would like us to order TMEA All-State packets to have prior to end of the school year can do so at the link below. Each packet is $24 and separated by voice part designation: treble or tenor/bass. Orders for packets have gone in, but if you would still like one feel free to let us know! Please pay by cash or check made out to CHHS Panther Choir Boosters.
- Summer Music Camps -
For many of our students the preparations for the new school year begins with one of the many camps offered by Universities in the summer. This is a unique opportunity for students to build musicianship, experience a collegiate music school and get a head start on region and all-state audition music. Please see the list below to explore opportunities and get registered. Please email Mr. Rinn if you'd like to attend the University of Texas at Austin camp as he has a unique discount code for our students.
- CHHS Booster Club -
We want to genuinely thank the leadership of our Booster Club this year. It is often an unrecognized position, and a heavy level of work that happens in order to allow both Mr. Rinn and Mr. Gilliland to remain focused on teaching and music making! We have wonderful parents he put on a number of events for our students and care for the things that allow this program to be thriving the way it is! If you would like to be a part of the 2019-2020 Booster Club, please reach out to President, Alisa Hancock, at president@chhspantherchoir.org.
We would also like to take a moment to thank our Boosters for providing scholarships to five of our incredible choir students as they prepare for their next steps. Congratulations and thank you for a wonderful four years!
Landry Champlin
Anna Holland
Jayme Herman
Emma Richard
Braden Wright
- Important Dates -
May 30, 2019 | Last Day of School!
If you would like to subscribe to our newsletter with a different address, fill out the form on our homepage!