Panther Choir Newsletter | 08.23.19
Week one is done! We know this week was already a whirlwind of information, work, and just hoping not to get lost, but even in the midst of hectic schedules and packed hallways, each class came in full of energy and joy, ready to work, and excited to sing. We thank you for the wonderful start to the school year, and we are looking forward the growth and opportunities we will have together this year! With everything else that's been communicated (especially on our first C day), it's easy to get overloaded, but we ask that you please take a few minutes to read through all of the information below. We have several important and exciting events coming soon, and we want you to help you plan! Have a great weekend! See you at the Lake Party!
- CHHS Choir Lake Party -
Saturday, August 24 | 5:00 - 8:00 pm | Rockledge Park
Come join us this Saturday for burgers, games, and lots of fun! All choir singers are invited to Rockledge Park at Lake Grapevine from 5:00 - 8:00 pm. If you are uncertain of directions to the park, we have listed the address and some basic directions for you here:
Rockledge Park, 3600 Pilot Point, Grapevine, TX 76051
Take SH - 121 North towards Grapevine Mills Pkwy. Take 2499 Grapevine Mills Pkwy toward Grapevine Mills Mall, Flower Mound. Turn left on Silveron Blvd. Take Lakeside Pkwy at the roundabout (second exit). Turn right at Pilot Point.
Once you are close to the park, you will begin to see choir signs to help direct you. You will have to enter through a gated entrance with an attendant. Be certain to tell the attendant you are going to the CHHS Choir Party at Rockledge Park - You do not need to pay to enter! Hope to see you all there!
Parents: The Booster Club could use a few more volunteers. If you are able to help please see the sign-up genius below for Booster needs.
- Lake Party Parent Volunteer Sign-Up -
- Chorale Retreat -
Saturday, August 24 | 9:00 am - 2:00 pm | CHHS Choir Rooms
Chorale singers, please be prepared to begin in the main choir room at CHHS on Saturday at 9:00 am. We will break for a provided lunch at 12:00 (if you have any dietary restrictions, please plan a lunch for this day). Treble singers will be finished at 1:45 this day, and the men will be finished at 2:00 with the option to stay and help with HMS Boot camp games and dodgeball.
- TMEA All-State Audition & Sectionals -
It's not too late! Any students interested in beginning the audition process for the TMEA All-State Choir should see Mr. Rinn or Mr. Gilliland as soon as possible to get music and begin working towards the district audition on September 21, 2019. Please also join the google classroom where you can find the All-State recordings and the needed registration forms. Any students planning to audition are welcome to attend our All-State sectionals each B-Day after school from 4:15 - 5:30. A schedule of sectionals will be posted in our "Upcoming Events" each week. This is a wonderful opportunity to get specific, personal help and experience with the audition music. If you are uncertain about the All-State process and would like more information, use the link below! Any 9th and 10th grade singers are also eligible for the Region 31 Honor Choir audition process that will occur in October. This is a great chance to get accustomed to the All-State process at an introductory level. More information will come out in September!
- TMEA All-State Choir Audition Process -
- Google Classroom Code wsysakn -
- TMEA District Audition -
Saturday, September 21 | TBA | Colleyville Heritage HS
Any student who plans to begin the TMEA Audition process at the District audition on September 21, 2019 MUST fill out the contract below by Wednesday, September 4, 2019. You may wait to pay the entry fee until "Get Fit Day," and a return of this form indicates your commitment both to make a payment and to audition. We are unable to offer refunds for this process once you have registered.
- 2019 - 2020 Voice Lessons -
We are fortunate to have three outstanding private voice teachers here at CHHS that offer lessons throughout the school year. They are available to work with in student at any skill level to help better their singing, musicianship, and overall love of music. Private voice students also have several opportunities outside of lessons to showcase and further develop their skill sets - voice recitals, master classes, solo contests, etc. If you are interested in this opportunity, please take a moment to view more information regarding fees, lesson times, expectations, etc. in the "Voice Lesson Registration" link below. Registration is open and can be turned in to Mr. Gilliland beginning on the first day of school. Don't miss out on this fabulous opportunity!
- 2019 - 2020 Voice Lesson Registration -
One of the incredible ways our Booster Team supports our students is through the offering of financial aid for the voice lesson program. If you are a student interested in lessons and requiring financial assistance, please fill out the scholarship application below and return to Mr. Gilliland. Please ensure full understanding of the specific expectations for students on scholarship.
- 2019 - 2020 Voice Scholarship Application -
- 2019-2020 Chamber Choir -
Monday, August 26 | 5:30 - 7:00 pm | CHHS Choir Room
Our Chamber Choir is an auditioned extracurricular ensemble of highly committed and engaged choral singers. This ensemble perform in several collaborative and competitive events each year and often has opportunities to engage with and experience choral music at the highest levels. Below we have given a brief list of some of the anticipated events for the 2019 - 2020 school year.
Weekly rehearsals, September-March
Singing on Fall/Winter Concerts
Invitational December Concert with the Fort Worth Chorale
February - Pre-Contest Concert with other local schools
March 6-7 - San Antonio Trip/Concerts/Competition
Auditions are open to any student within the CHHS Choir program. As you consider the year ahead, please fill out the following audition sign-up so that we can prepare for your audition this coming on Monday, August 26 from 5:30 - 7:00. In order to audition, you MUST read and sign the audition contract below and bring it to the audition on Monday.
- Chamber Choir Audition Sign-Up -
- Chamber Choir Audition Contract -
- Get Fit Day! -
Saturday, September 7 | 8:00 am - 1:00 pm | Colleyville Heritage F Hall
Choir registration or "Get Fit Day" is coming soon! This is our day to take care of all of the choir forms, fees, concert uniforms, and information you will need for the school year. We understand that there may be school conflicts on this day, but we ask that every student AND parent/guardian makes a concerted effort to attend and help us prepare for our school year. Below is a schedule of the day to help you plan accordingly.
- Get Fit Day Schedule -
8:30 am | Welcome Breakfast
Chorale and New Choir Members
9:30 am | New Parent Meeting
Parents and singers new to CHHS Choir
9:30 am | Chorale Fittings and Registration
10:30 am | New to Choir Fittings and Registration
11:30 am | Concert Choir Fittings and Registration
- Spring Tour 2020 | New York City -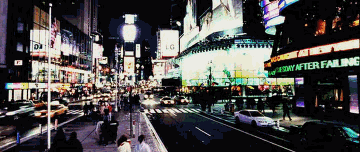 We are so excited for our tour this coming April 24 - 27, 2020! Please note this change in the date from our original information and contracts signed in May. We were selected to perform at St. Patrick's Cathedral (pictured above) on April 27th and with the help of our administration and trip company are able to adjust the dates of our trip and offer this wonderful opportunity to our singers! If you have not yet signed up and would like to join us, we have a few spots still available. Any new registrants will be able to work out a different payment schedule with the trip company upon registration. All of the trip and registration information can be found at the link below!
- CHHS Choir Boosters -
Parents! We need your help to make our lake party the best it can be this weekend! Thank to those of you who have already signed up to help. If there is anyone willing to donate charcoal or coolers or would be willing to help with set up, tear down, or grilling, please use the link below to sign up! Thank you so much for making this day the best it can be for our singers!
- Lake Party Parent Volunteer Sign-Up -
- Upcoming Events -
August 24 | Lake Party!
3600 Pilot Point, Grapevine, TX 76051
August 24 | Chorale Retreat
August 26 | Chamber Choir Audition
August 27 | All-State Sectionals
August 29 | All- State Sectionals
If you would like to subscribe to our newsletter with a different address, fill out the form on our homepage!