Panther Choir Newsletter | 09.13.19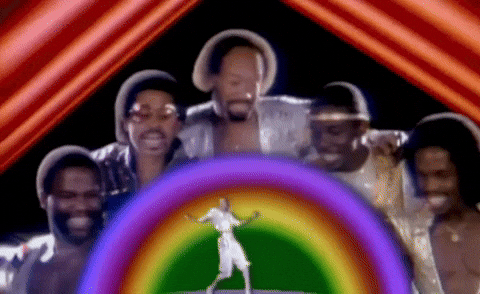 I wanted to start with an Earth, Wind, and Fire quote, but its only the 20th... At least we have a long weekend ahead of us! We hope you all have an opportunity to relax and rest as we start getting into the fullest parts of the year! We have homecoming, concerts, and so much more ahead of us, and we cannot wait! Please take a few moments to read through events that are headed your way and other important information below. As always, we hope you have a wonderful weekend!
- Outstanding Students -
Autumn Gordy Heewon Kim
Sophomore Freshman
Panther Chorale Choraliers
We have so appreciate Autumn's Heewon has been such a positive, consistent
positivity and energy. She is a constant worker and leader in her class! We are so
worker and leader for her peers! It's been thankful for her willingness to serve her peers
amazing to see her commitment to all that and the choir program already this year!
she works at!
- Singout -
Friday, September 27 | 7:00 pm | CHHS Auditorium
Singout, the CHHS choir program's vocal talent contest, is coming soon! We hope to see you all there! Tickets are $5 and each purchased ticket comes with a voting ticket for your favorite performer. If you are a choir student, you will be given free admission to the event (voting ticket will not be included). All audience members will be able to purchase more voting tickets for $1 a vote. The performer with the highest number of votes at the end of the evening will win the Audience Choice award and the top prize for the night! There will also be performances by the Ovation and Di Voce jazz choirs!
- TMEA District Audition -
Saturday, September 21 | | Colleyville Heritage HS
The first round of the TMEA Audition process is this weekend! Thank you to all of those who are volunteering to help make this day successful. We ask that all students, auditioning and volunteering, please wear a choir shirt and jeans while at the audition. The Alto and Basses will be registering at 7:30 am and auditioning into the early afternoon. Tenors and Sopranos will be registering at 12:00 pm and auditioning into the early evening. You are welcome to come early and use the choir room as a warm up space with the other auditioning students. Please remember that all technology is prohibited at this audition, even after you have finished auditioning. You will be disqualified should there be any violation of this rule. Once you have completed this audition, you are free to leave unless you have signed up to volunteer for the remainder of the day. Results will be published and sent through email once the entire audition is complete. Good luck tomorrow!
- Region 31 Student Instructions -
- Region 31 Honor Choir Audition -
Saturday, October 26 | TBA | L.D. Bell High School
Any 9th and 10th grade students interested in the Region 31 Honor Choir audition this year can begin picking up music and information this coming Tuesday from Mr. Gilliland. Much like the TMEA All-State process, these auditions stretch students in their music making and encourage strength in the individual performance process. This audition is specifically designed to be the first step for students interested in the TMEA process in the future, and it creates a wonderful experience that culminates in a performance alongside the Region 31 Choir of students auditioning in the TMEA process. If you would like to pick up the music, sectional schedule, and more information about the process, you may see Mr. Gilliland beginning this coming Tuesday.
- Homecoming Week at CHHS -
Homecoming week is coming up quickly at CHHS, and we would love for you to help us support CHHS and represent the choir program throughout the week! We have two main opportunities for student help this week: hall decorating and the homecoming parade. More information will come out soon, but in the meantime, help us plan for the parade by voting for the theme of our homecoming float!
- CHHS Choir Forms -
If you have not returned forms and fees or been fitted for a uniform, please understand that each of these components is necessary and required in order to participate in our choral program throughout the year and can negatively influence a student's grade when unable to fully participate. We are excited to have you/your student in our program, and we look forward to getting these items taken care of so that they may fully participate in the Panther Choir. Please let us know if there is anything we can assist you with.
- New Parent/Student Information -
- Field Trip Permission Form -
- GCISD Extra-curricular Pledge -
- Upcoming Events -
September 21 | Region 31 District Audition
September 23 | Student Holiday
September 24 | Chamber Rehearsal
September 27 | SingOut
If you would like to subscribe to our newsletter with a different address, fill out the form on our homepage!