Panther Choir Newsletter | 11.08.19
Good afternoon CHHS Choir Parents and Students! In this season of thanks, we want to be certain to express our appreciation for your constant support and work both within and surrounding the choir program and it's activities. Our program is truly a display of what our students achieve and work towards, and while we get to be a part of that with them, we would not have success without their dedication and efforts in the classroom each day. So thank you! In this busy time of year, please take a few minutes to read through the newsletter to help plan for the wonderful and fun upcoming events! Have an excellent weekend!
- Outstanding Students -
Sammon Johnson Linsey Deborah
Freshmen | Choraliers Senior | Panther Chorale
We are so glad to have Sammon in our choir Lindsey has been an excellent part of our
program this year! He has been an excellent for the last 4 years, and she has further
example and strong performer each day, distinguished herself as a leader this year!
and his kindness and positive attitude are We are proud of her work, and her national
such an encouragement to his class. anthem performances for the volleyball games!
- Region & Honor Choir Clinic & Performance -
Saturday, November 8-9 | 8:30 am - 5:00 pm | Grapevine UMC
This weekend, students named to the Region 31 Mixed Choir, Treble Choir, and Honor Choir will engage in a clinic and performance weekend with a wonderful conductor and other students from around our region. This will be a fabulous learning opportunity and wonderful performance opportunity for each of our singers. The performance will begin on Saturday evening at 4:00 pm, and it is free and open to all public. Please join us to congratulate and encourage these singers as they create a beautiful performance. Please see the document below for all necessary details and information regarding the coming weekend.
- Region Weekend Information -
Tuesday, November 12 | 7:00 pm | White's Chapel UMC
On Tuesday, November 12 we will be performing our annual GCISD collaboration concert featuring CHHS Panther Chorale and GHS A Cappella choir, the GCISD middle school choirs as well as Bransford and O.C. Taylor Elementaries! It will be a wonderful evening full of collaborative and individual performances from each of these ensembles. We hope you will join us for this exciting evening!
- Choir Thanksgiving Lunch -
Thursday, November 21 | All Lunches | F134 Old Choir Rm.
All CHHS choir singers are invited to join us on Thursday, November 21 for a Thanksgiving lunch in the old choir room. Our fabulous Booster team provides us with Turkey and Ham for the meal and all of our Chorale singers bring side dishes to host our other singers. Please come and enjoy wonderful food and company as we celebrate the coming holiday break! Chorale singers, use the form below to sign up to bring a side dish. We are asking that you bring your sides in a disposable and, if necessary, reheatable container. Please label any dishes you wish to pick up at the conclusion of our meal.
- Chorale Thanksgiving Sign-Up -
Our jazz holiday singing cards are available now! Reserve for your holiday parties and events using the form below. With each $30 reservation, the preferred jazz ensemble will perform 15 minutes of fun and traditional holiday tunes and carols. We are excited to continue sharing in this tradition with you all!
- Holiday Singing Card Reservation Form -
- Christmas Tree Donation -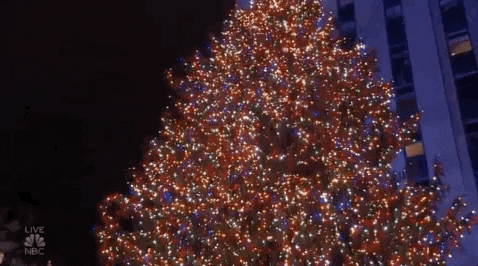 As you begin dusting off the decorations for the upcoming holiday, we have a brief request. If there are any families who may be replacing trees or have additional that they would be willing to donate to our Winter Concert decoration, that would be largely helpful to our efforts to create a wonderful performance. We ask that the trees be at least 6 feet but no more than 8 feet. We welcome permanent donations, but our need is certainly met by being lent trees for this purpose as well. We are in need of 6 trees for our concert. If you would be willing donate or loan a tree, would you please reach out to Mr. Rinn or Mr. Gilliland. Thank you for your help!
- Bella Notte Silent Auction -
We rely on our students and parents to support us through gathering donations for this auction, whether personal or solicited through businesses. If you are willing and able to help us by gathering a donation for this auction, please see the letter below to help provide information about our event and the fundraiser. Please consider volunteering and reach out to our Booster president, Alisa Hancock at president@chhspantherchoir.org for information or willingness to participate. Thank you for helping us make our program as successful as it can be.
- Silent Auction Donation Request -
- Panther Choir Booster Club -
We are in need of volunteers throughout the year, and we rely on our parent support to provide wonderful experiences and opportunities for our students. If you would please take a moment to read through the following events at the link below and consider participating as a volunteer it would be of wonderful help to our choir leadership and students. Thank you!
- Upcoming Events -
November 9 | Region & Honor Choir Clinic and Concert
November 11 | Chamber Choir
November 12 | GCISD United in Song
November 18 | Chamber Choir
November 19 | Pre-Area Audition
November 21 | Choir Thanksgiving Lunch
If you would like to subscribe to our newsletter with a different address, fill out the form on our homepage!