Panther Choir Newsletter | 11.22.19
Good afternoon CHHS Choir Parents and Students! We hope you have a wonderful and safe holiday ahead of you this coming week. We are so thankful for all of the wonderful things we have in store, and hope you are as well. While we know you will take an opportunity to rest in the coming days, but we want to be sure to help you prepare for the busy season coming when we return. If you have a moment, please read through all of the information below to help us finish the year out in the best ways we can! Have a happy thanksgiving!
- Outstanding Students -
We want to highlight these six singers who auditioned in the Pre-Area audition of the All-State Choir process this week! Each advanced to the next and final round for a chance to make the All-State Choir! Pictured from left to right: Austin Farris, William Swinney, Jenna Hancock, Ryan Bieryla, Nate Nguyen, Daniel Kim.
- Chamber Choir with the Ft. Worth Chorale -
Friday, December 6 | 7:00 pm | St. Vincent's Cathedral
- Choir Technical Rehearsal -
Monday, December 9 | 4:15 - 6:30 | CHHS Auditorium
In preparation for our Winter Concert, we have a technical rehearsal with all CHHS Choir members on Monday, December 9th. Because of the scale and contrast of this event in relation to our other concerts, it is important that every student is in attendance this afternoon. This is a required event in our choir curriculum and all absences/make-ups for this event should be handled in accordance with our choir handbook. If there is a school-related event that requires an excused absence, please reach out to the directors as soon as possible so we can plan appropriately. Thank you for your help in making this concert a wonderful evening for all!
Our jazz holiday singing cards are available now! Reserve for your holiday parties and events using the form below. With each $30 reservation, the preferred jazz ensemble will perform 15 minutes of fun and traditional holiday tunes and carols. We are excited to continue sharing in this tradition with you all!
- Holiday Singing Card Reservation Form -
- Christmas Tree Donation -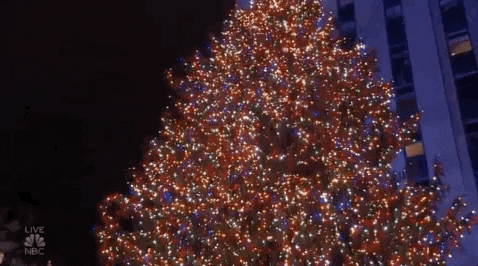 As you begin dusting off the decorations for the upcoming holiday, we have a brief request. If there are any families who may be replacing trees or have additional that they would be willing to donate to our Winter Concert decoration, that would be largely helpful to our efforts to create a wonderful performance. We ask that the trees be at least 6 feet but no more than 8 feet. We welcome permanent donations, but our need is certainly met by being lent trees for this purpose as well. We are in need of 6 trees for our concert. If you would be willing donate or loan a tree, would you please reach out to Mr. Rinn or Mr. Gilliland. Thank you for your help!
- Bella Notte Silent Auction -
We rely on our students and parents to support us through gathering donations for this auction, whether personal or solicited through businesses. If you are willing and able to help us by gathering a donation for this auction, please see the letter below to help provide information about our event and the fundraiser. Please consider volunteering and reach out to our Booster president, Alisa Hancock at president@chhspantherchoir.org for information or willingness to participate. Thank you for helping us make our program as successful as it can be.
- Silent Auction Donation Request -
- Panther Choir Booster Club -
We are in need of volunteers for the Bella Notte Dinner, Silent Auction, and Winter concert, and we rely on our parent support to provide wonderful experiences and opportunities for our students. If you would please take a moment to read through the following roles at the link below and consider participating as a volunteer it would be of wonderful help to our choir leadership and students. Thank you!
- Bella Notte Volunteer Requests -
- Upcoming Events -
December 02 | Chamber Choir
December 03 | Varsity Men's Rehearsal
December 03 | Choir Holiday Party
December 06 | Chamber Choir Performance
*with the Ft. Worth Chorale
December 09 | Winter Concert Technical Rehearsal
*required of all choir members
December 10 | Winter Choir Concert
If you would like to subscribe to our newsletter with a different address, fill out the form on our homepage!