Panther Choir Newsletter | 03.06.20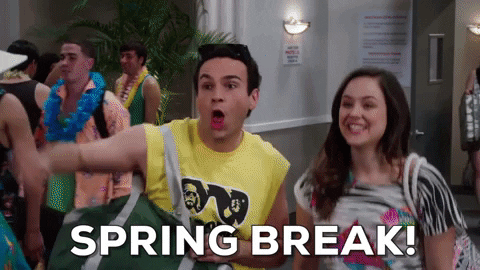 Happy Friday, CHHS Choir parents and students. We hope you have wonderful plans for your week ahead whether relaxing, working, or traveling, we hope you have restful week away. Please keep the upcoming events and rehearsals on your calendar and in your plans as you begin thinking about the rest of the school year. Happy Spring Break!
- 2020 Senior Singers -
Stuart Beck Mackenzie Mota Ayden Yates
3 year choir member 4 year choir member 4 year choir member
Chorale, Ovation Chorale, Chamber, Di Voce Chorale, Chamber, Ovation
After graduation, Stuart plans on After graduation, Mackenzie plans After graduation Ayden plans
attending Brigham Young on pursuing Criminal Justice at TCC. on pursuing History at UNT. University.
- UIL Rehearsal Schedules -
The UIL Concert & Sight-Reading is the state assessment of our choral program. It provides us a chance to receive feedback on our progress and a goal to push for in the development of our students achievement. Participation in UIL is part of the choral curriculum at CHHS and we provide opportunities for every student in choir to benefit from this process. We will be creating several opportunities that we have not had in the past with several of our singers, and we are excited to share these with you. Because of the nature of this assessment and the opportunities we are able to create, it is necessary to hold additional rehearsals for several of the ensembles each year. We have begun communicating with students in their classes, but wanted to ensure that these dates were in your hands promptly. Rehearsals will begin following the Spring break, but please help us by getting these dates secured on your calendars now! See below for the necessary information for each of the following ensembles.
- Varsity Ensemble UIL Schedule -
- Choralier Tenor/Bass Varsity Invitation -
- Beginning/Choralier Treble Choir -
- New York Trip Rehearsal Calendar -
March 17 | 7:45 - 8:30 am
*morning sectional
March 24 | 7:45 - 8:30 am
*morning sectional
March 26 | 6:30 - 7:30 pm
*student & parent information meeting
March 27 | 7:30 am
*make-up meeting if unable to attend on March 26
April 03 | 4:15 - 5:45 pm
April 09 | 4:15 - 5:45 pm
April 20 | 4:15 - 5:45 pm
April 23 | 4:15 - 5:45 pm
If you would like to subscribe to our newsletter with a different address, fill out the form on our homepage!